Since its very beginnings and as a corporate citizen, PMT ROY has supported charities, non profit organizations, and various volunteer activities, as a means of helping to build a stronger community.
To perpetuate the values of its founders, to remain fair and transparent to the organizations it supports, and to give a regional flair to its causes, PMT ROY started a foundation that meets its needs as a growing company.
To maximize its investments in the community, the PMT ROY Foundation has chosen to focus on the following areas: youth, education and health.
The PMT ROY Foundation's objective is to give out a set amount of money each year, in the form of a donation from the company itself, but also raised through various fundraising activities organized by staff across the province. In addition to this financial support, the Foundation also does volunteer work provided by the employees of PMT ROY.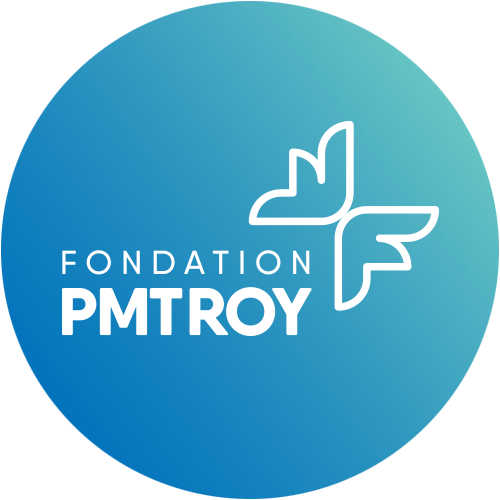 Mr. Marc-Antoine Bernier
President

Mr. Anthony Dupont
Treasurer
Madam Anabelle Tremblay
Administrator
Madam Jeannine Thibault
Administrator
Madam Caroline-Lucie Dufour
Administrator

Mr. Pierre-Olivier Cantin
Administrator
Madam Chantal Tardif
Administrator
To qualify for the support of the PMT ROY Foundation, an organization must be able to issue an income tax receipt, including detailed information about the donation received. For that reason, only requests from non-profit organizations or organizations registered with the Canada Revenue Agency (CRA) are considered.
Exclusions:
Requests made by or on behalf of an individual or a family in need.
Organizations that could present an ethical, cultural, security or environmental risk, or whose role or actions may conflict with the interests, reputation or objectives of PMT ROY.
Groups that discriminate on the basis of race, sex, disability, religion, nationality, or sexual orientation.
Requests of a political or religious nature.
Organizations perceived as being associated with the promotion of tobacco use, the manufacturing or distribution of alcohol, gambling, or any other activity that could be detrimental to public health and welfare.
Groups with unjustifiable administrative costs, that serve a limited number of individuals, or that offer extremely limited benefits to the communities in which they operate.
The PMT ROY Foundation does not contribute more than once per 12-month period to the same activity or same organization. It avoids contributing to several projects that benefit the same organization, unless such projects benefit different communities, in different regions.
The Foundation will consider requests from NPOs in which PMT ROY employees, or their family members, are personally involved, but the latter will not receive preferential treatment.
The PMT ROY Foundation works with charities or accredited non-profit organizations with a concrete capacity to manage funds and produce reports on their results or achievements.
Board of directors meetings
March 17, 2021
June 15, 2021
September 15, 2021
December 8, 2021

Fondation Dr Clown
Le Pivot
Gîte Jeunesse
Fondation Centre Jeunesse Mauricie
Fondation des Sourds du Québec
Les Amirams de la Valée
Fondation des Premières Seigneuries
Fondation Logis Rose Virginie
Camp d'été pour jeunes diabétiques de l'Est du Québec inc.
Petits Entrepreneurs
Centre de Répit-Dépannage aux Quatre Poches
Association de soccer mineur d'Amqui Inc
Fondation Sourdine
Fondation des services de santé de la MRC de L'Islet
Deuil Jeunesse
Espace-Vie TSA
Action Jeunesse St-Pie X de Longueuil inc. (Maison Kekpart)
AQEPA Québec-Métro
Fondation Marie-Ève Saulnier
Animations Scientifiques Prof-Dino
Animations Scientifiques Prof-Dino
Fondation Neuro Trauma Marie-Robert
Mouvement Léony Hébert
Fondation de l'Hôpital Sainte-Anne-de-Beaupré
Société Huntington Québec
Les Déjeuners du bonheur
Fondation des services de Santé et Services Sociaux des Basques
Société de sclérose systémique (sclérodermie) du Québec
Autonhommie
AISQ
Abattons les échelons sociaux économiques (ALESE)
Centre d'initiatives pour le développement communautaire l'Unité
Maison des Tournesols
Fondation du Musée de la civilisation
Fondation Portage
Fondation du Centre jeunesse du Bas-Saint-Laurent
La Maison À Petits Pas
Ressource d'aide aux personnes handicapées Bas Saint-Laurent
Gaspésie Iles-de-la-Madeleine
Intégration TSA
La Mosaïque
Fondation de l'autisme de Québec
Vide ta sacoche
Fondation Maison Marie-Élisabeth
Solidarité Familles
Fondation du Centre Psycho-Pédagogique de Québec
Fondation de l'autisme de Québec
Portage
Société Saint-Vincent de Paul Conférence St-Grégoire le Grand
Fondation du Collège des Hauts Sommets
Association des grands brûlés
Association du cancer de l'Est du Québec
Patro Roc-Amadour
Adaptavie
Centre de pédiatrie sociale de Québec
Maison des jeunes La Marginale
Laura Lémerveil
Le Répit du Passant inc.
Fondation Élan
Fondation du CHU de Québec
Maison de la Famille Nouvelle Beauce
La Maison Dauphine
Association d'entraide communautaire La Fontaine
Société Saint-Vincent-de-Paul de l'ouest de Portneuf
Préma-Québec
Fondation Jeunesse de la Côte-Sud
Fondation villa des plateaux
Fondation de l'Université Laval - Fonds Rouge et or
Fondation Cervo
SOS Accueil St-Raymond
La maison des jeunes des Îles
Société Grand Village
Fondation Centre Hospitalier de l'Université de Montréal
Carrefour des Jeunes de La Pocatière
La Rencontre
Association des grands brûlés FLAM
La lueur de l'espoir Bas-St-Laurent
La maison des Femmes de Québec
La fabrique de la Paroisse de Saint-Antonin
Fondation du Centre matapédien d'études collégiales
Fondation du CPPQ
Les Petits Frères
Le Pavois
Fondation Signes d'Espoir
Fill out our online form to submit your request.