Home insurance products are offered by PMT ROY Agency, which exclusively offers Intact Insurance products. Our agents will help you find the best home insurance for your needs from Intact Insurance's extensive range of products and benefits.
Go to the PMT ROY Agency website to request a home insurance quote.
Effective May 1st, 2021, personal insurance products for auto, home and RV will be offered by PMT ROY Agency. If you are a personal insurance client affected by this change, we will notify you by email or regular mail in the coming days. Don't worry: your Intact Insurance coverage will stay the same, and no action is required on your part. For more information, visit the following page.
Stay safe and secure at home with S.O.S Identity ®
With Intact Insurance's extended home coverages, enjoy additional protection for your new reality. Add identity theft coverage and cyber protection to your home insurance policy, and stay safe when you work from home.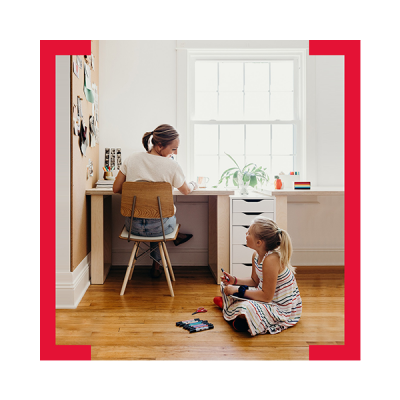 Protect your home and property
Your home is probably the biggest investment you'll ever make in your life. To protect this investment well, you need an insurance policy that suits your situation and lifestyle.
Not only will the policy cover your home and property against a number of risks and damages, it will also cover you for civil liability.
Members of the FADOQ network can benefit from exclusive unmatched advantages. FADOQ FreeSpace® is offered by Intact Insurance to people age 50 and over.
Home insurance advantages
Up to $300 reduction in deductible for a first claim in the last 3 years
Replacement cost on the building with no obligation to rebuild
Assistance service following a hospitalization
Take advantage of additional benefits by combining your home and auto insurance
Replacement cost for your property and furniture without the obligation to replace them
Free SOS Identity coverage for $25,000
Do you have trouble getting insured?
For various reasons, you may have been refused by an insurer in the past.We have home and auto insurance solutions specially designed for customers who have had non-payment issues and excessive claims, an unconventional creditor, a suspended driver's license, or a criminal record*.
*Subject to approval
Frequently asked questions